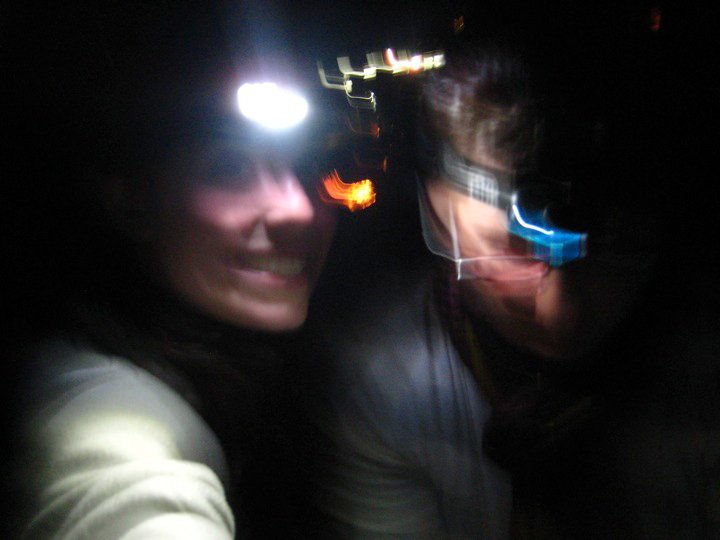 For a while now, I've owned a headlamp. I keep it in my bedside table. It's there in case there is an earthquake in the middle of the night, in case the power goes out, in case I need to go to the garage in the dark, or in case I need to pack it for camping.
Last July 4th, we were at the beach and I had my headlamp in my bag. It was getting dark as we packed up, so I said, "Hold on," and found it, strapped it on, and kept cleaning up. My friend E just laughed, and said, "You just have a headlamp? What do you need a headlamp for?" I declared I used it for camping, for the garage, and for moments just like these.
It was my only source of light when I chaperoned a trip to Ranch Camp. I used it when I road-tripped with Lauren down the California coast. Corelyn and I used the headlamp to paint the chairs for our photo shoot in the garage, in the dark. I brought it on my road trip with Corelyn, and managed to pull it out the last night to direct her out of the driveway with her full car. I cursed myself the day we went to the winery tour and we didn't have one to look in the huge containers they store the wine in. I used it just the other day to look at Jeff's finger (which is another story) in our dim living room.
I think everyone should own a headlamp. And you know what? Real Simple magazine, a magazine I adore and trust, agrees with me! In June's Real Simple, which arrived at my door on Monday, there is mention of having a headlamp on hand (for grilling, mainly, or for whatever!) I laughed when I saw this, about two years after my own falling in love with my headlamp. Jeff got mine for me, and I suggest you ask your boyfriend/girlfriend/best friend for one for your next birthday, too!