Last night I watched an episode of SVU where Benson and Stabler get kicked off a case because Benson is too attached and Stabler's persistent support of Benson means he will look bad in front of the jury. "You've had Benson's back for over a decade."
They head out on the case anyways.
*****
I put tights on this morning because I never wear pants when it's raining (started in Boston so that my pant bottoms wouldn't be wet ALL DAY when I was working at the toy store or I was sitting on my feet at KC's kitchen table). I am wearing a dress.
I got to work, and realize my left toe is exposed. Run, found.
*****
I solved the Rubik's cube last night. Thrice.
*****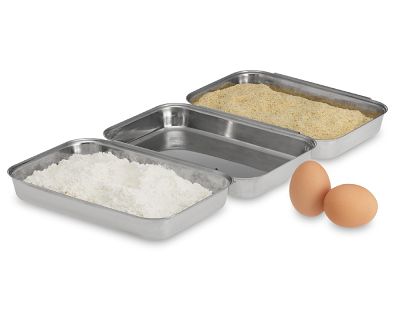 I have new stainless steel breading pans.
Happy Valentine's Day to me! JH is always look out for me (and for his fave, mozz sticks.)