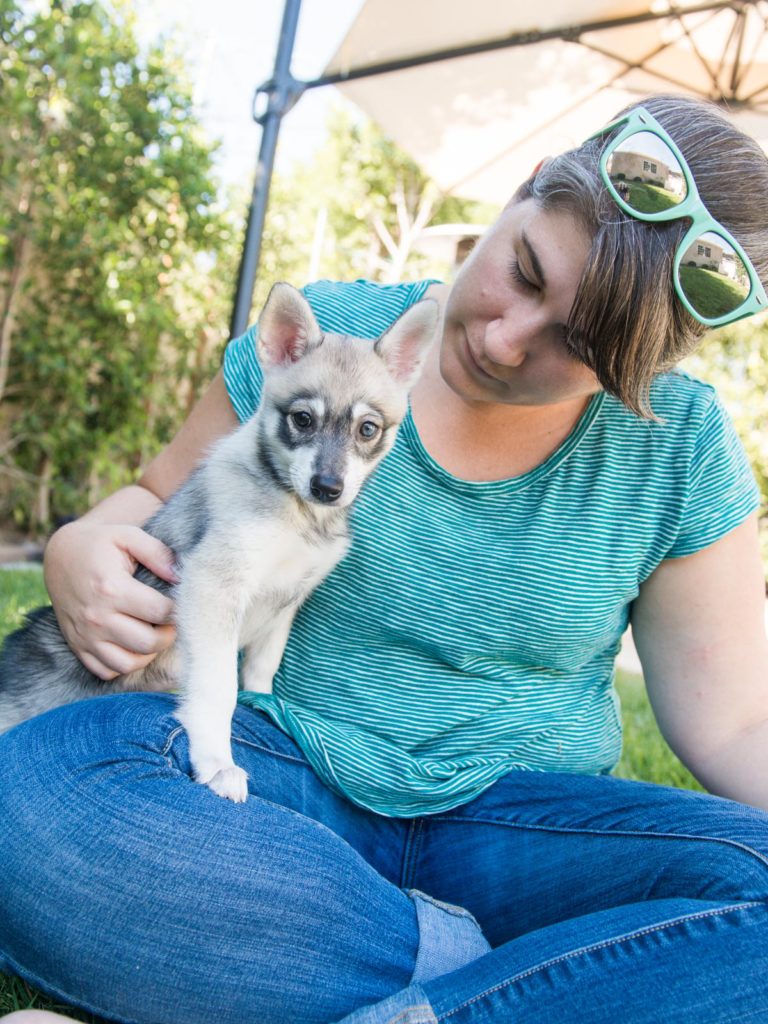 In case you didn't know, because I am vastly behind on my writing, we got a puppy you guys! Her name is Luna, and we're completely smitten with her little face. She and the kittens are getting along swimmingly so far, and we can't wait until they're all a year and older so that we can breathe a sigh of relief for keeping them happy and healthy and out of trouble.
Puppies are a bunch of hard work, as are the kitties, but I feel like it's all worth it when she snuggles up at night and goes crazy when we get home just because she's happy to see us. It's like all the emotions you normally feel when you see someone you really love expressed physically – and that's something really special.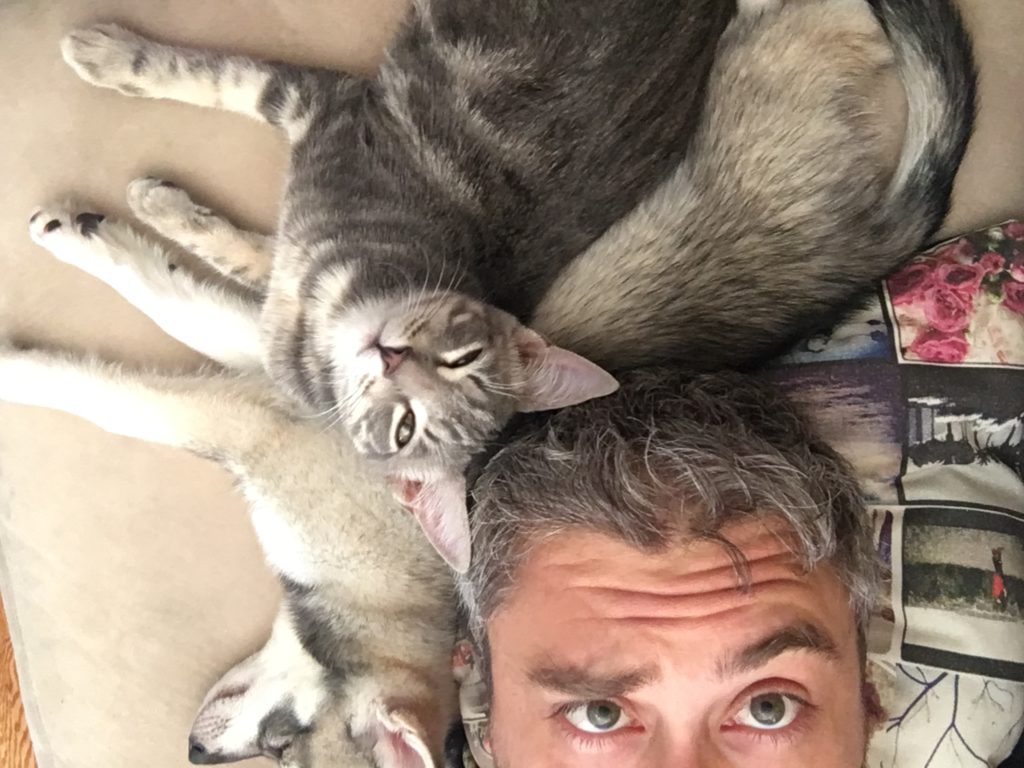 Jeff is currently on an around the world trip for work, and having these three little monsters relying on me is pretty insane, I won't lie. Luckily, we have INCREDIBLE friends who are helping out with Luna Bella – people watching her when I have previously-planned events, checking in on her at lunch when I can't because I work too far away, and just generally being gung-ho about stopping by to see her little mug.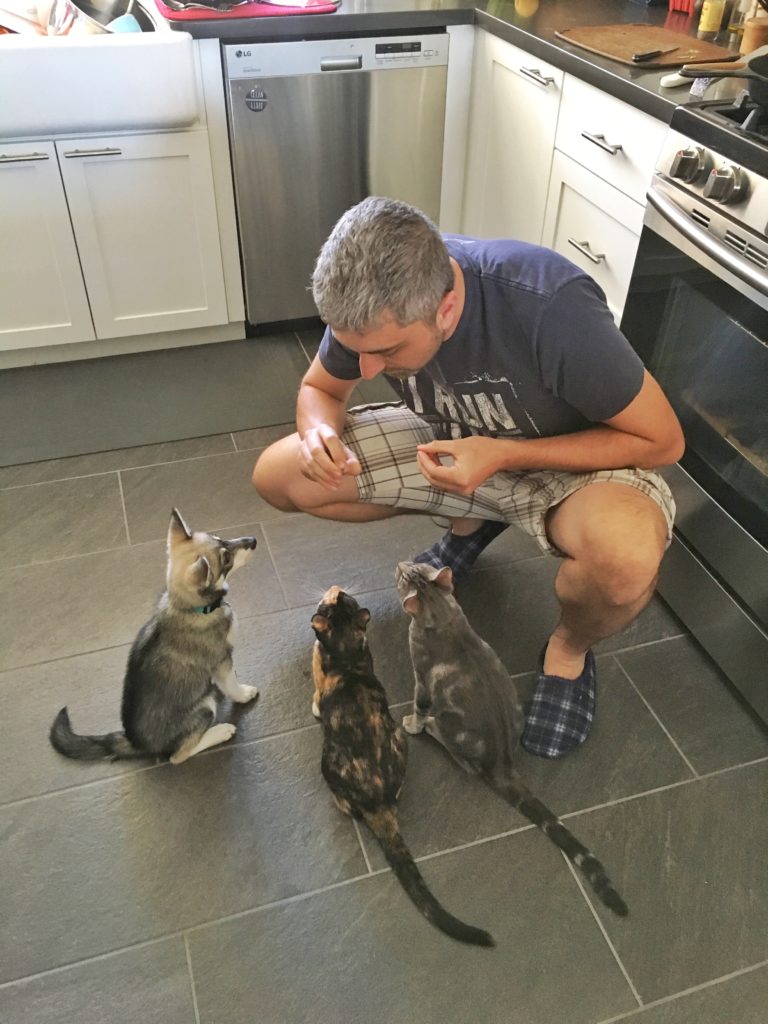 So here we are – a year into having our house with three little ones and full hearts. It's like where we were meant to be and yet something I never expected, all at the same time.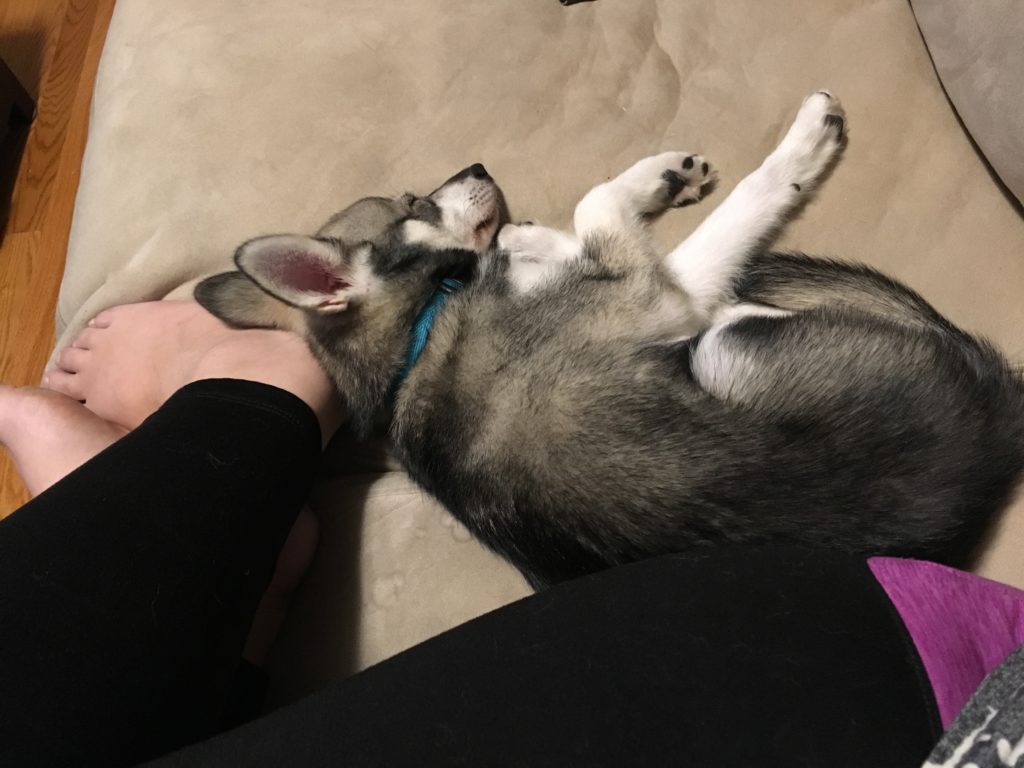 Welcome home, little Luna. We're glad you're here.